JobNow! Live, Interactive Online Help for Jobseekers! All you need is Your Library Card!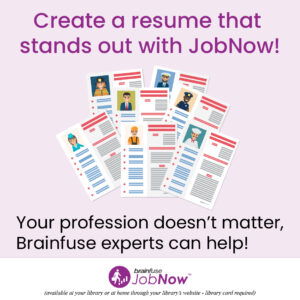 Click on the image above to go to JobNow and create your free account!
https://landing.brainfuse.com/authenticate.asp?u=main.hagaman.clc.jobnow.brainfuse.com
For beginners using Hagaman Library's subscription to JobNow-please watch this video tutorial on how to login, register for an account and take advantage of all of the great tools available to you in the JobNow tool.