Iron Chef Library: A Teen Cooking Competition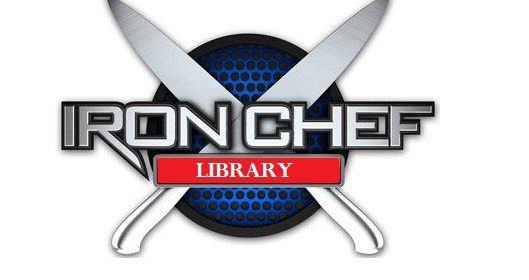 No cooking experience is required to compete in this FREE teen* program. We provide a basket of real mystery ingredients; you provide the  creativity. Compete with a team of other brave volunteers & learn how to create something great! Cookbooks and computers will be available to search for recipes, and a professional chef and nutritionist from ShopRite** will be here to give you pointers.Sign up with your friends or individually: teams will be assigned by the librarian. We'll sample each dish, and other refreshments will also be provided. The best recipe wins! 2:30pm-5pm. Space is extremely limited***, so sign up to reserve your tickets today!
*Sorry adults, only teens can participate in this cooking competition. If you're interested in attending as a member of the audience, please email Miss Sarah. **Event sponsored by ShopRite & Hagaman Memorial Library. ***If tickets are sold out, email Miss Sarah to join the waiting list.