Horrible Horror: A Teen-Only Movie Night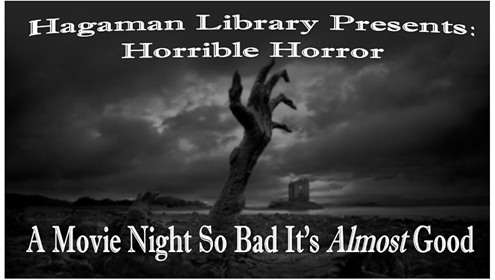 Teens*: join us on October 26 for a night of horror so bad…it's almost good. In honor of the Halloween holiday, Hagaman Library will be showing one of the best worst movies ever made, and YOU get to choose which one. Will it be the saucy menace of Attack of the Killer Tomatoes? The cuddly campiness of Gremlins? Or some other inexplicable movie madness? Vote for your favorite flick HERE, then join us on Wednesday, October 26 to find out who won. The room opens at 5pm, and the movie starts at 5:30pm. Free refreshments served! Sign up for your FREE movie tickets today!
*Sorry adults, this event is for teens only.