Teen Events & Programs – May 2022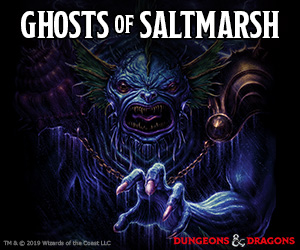 Dungeons & Dragons 
Tuesday, May 17th
5:00 to 7:00 PM  – Via Google Meet
Are you seeking adventure? Want to explore a fantasy world? Then stop in and join us for an afternoon of Dungeons and Dragons!  We're starting a new campaign for our Dungeons and Dragons sessions: Ghosts of Saltmarsh!
Want to join in on the fun? Sign-up with the teen librarian by email at ekalotai@hagamanlibrary.org. No experience is necessary!  Program will be held via Google Meet; Registration is required!
Teen Craft: Make-Your-Own Art Journal
Tuesday, May 31st
6:00 to 7:00 PM
Work with other teens to make a collaborative journal full of creative art prompts, ala Wreck this Journal!
All teens aged 12 to 18 are welcome!
For more information or to sign-up, contact the teen librarian at ekalotai@hagamanlibrary.org or at 203.468.3890 ext 15
Teen Advisory Group
Every Friday Afternoon, starting at 3 PM
Help us make the library a better place for yourself and all teens! Discuss new library programs, vote on new books to add to our teen collection, and more! Open to all Middle and High School students in East Haven and the surrounding areas. All teens joining us will earn community service hours for their participation! Program offered primarily in-person; those unable to attend in-person may attend via Google Meet most weeks. Contact the teen librarian at ekalotai@hagamanlibrary.org or call the library at 203.468.3890 to sign up!