Learn to Trace Your Family Tree! Join Hagaman Library's Genealogy Club! Join us on Wednesday, December 14 at 6:30 p.m.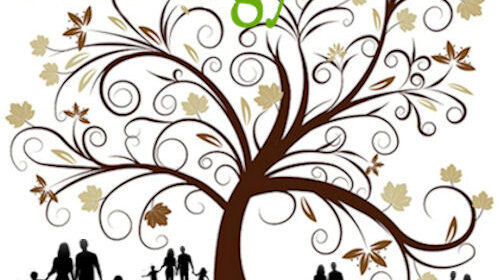 Learn to trace your family tree! Join Hagaman Library's monthly Genealogy Club. Whether you are a novice or an experienced family history researcher, or somewhere in between, this is the group for you. We are free and open to everyone and we meet the second Wednesday of every month at 6:30 p.m.
Join us on Wednesday, December 14 at 6:30 p.m., in-person at the library or over Zoom. We will discuss family holiday traditions and share family photos as well as favorite family recipes. If you are joining us over Zoom, consider making your favorite family holiday recipe and enjoy it during the meeting!
If you are interested in finding out more about Hagaman Library's Genealogy Club, or if would like to join the Genealogy Club, please send an email to Cynthia Gwiazda, Community Services Librarian at
cgwiazda@hagamanlibrary.org
. You may also call Cynthia at 203-468-3891. Also contact Cynthia if you would like to have the Zoom link for the meetings emailed to you.
If you are an East Haven resident, you can use your East Haven Hagaman Memorial Library card to access the library's genealogy resource MyHeritage Library Edition. Click
here
to access this resource. You will be asked to put in your library card barcode number (located on the back of your library card) with no spaces or dashes and click on Sign in. MyHeritage Library Edition is available to be used remotely. You do not need to be inside the library to access it.
MyHeritage Library Edition is a cutting edge search engine to help you discover more about who your ancestors were and the lives they led. By searching billions of historical records from around the world, you can break through brick walls in your family history research. Search the complete U.S. and U.K. census collections, gravestone records, and more than a billion family tree profiles as well as birth, marriage, death, immigration and military records from around the world.
Extra parking for evening and weekend library events is available in the East Haven Town Hall parking lot on 250 Main Street (across the street from the library), in the KeyBank parking lot next to the library (after 12:00 p.m. on Saturdays and after 5:00 p.m. on weekdays) and in the Stop and Shop lot behind the library, accessible from Messina Drive.