Virtual Mother Goose on the Loose – Tuesdays, May 17 and June 14 at 10:30am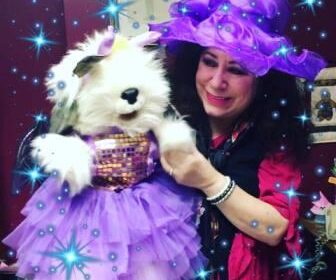 Mother Goose on the Loose (MGOL) meets on alternating Tuesdays (usually first and third) at 10:30 a.m. on Facebook Live. MGOL is a fun interactive program of music and rhyme designed for babies and toddlers, and comes to your home directly from www.facebook.com/hagamanlibrary
These will be the last two virtual MGOL programs. Miss Sascha and her puppet friends will return in person at the library in September.
MGOL includes songs, rhymes, finger plays, movement, puppets, and short books. See www.mgol.net for background information about the program, and the educational principles behind its design.
If you'd like to view the Mother Goose or Cool Tunes with Mr. Rob videos on other days or times, see the full videos list at www.facebook.com/hagamanlibrary for previous livestreamed sessions.
Many early childhood videos have been saved (from March 2020 to the present) so that you and your children can view them at the most convenient time for you.