Cancelled – Mother Goose on the Loose – Tuesday, November 22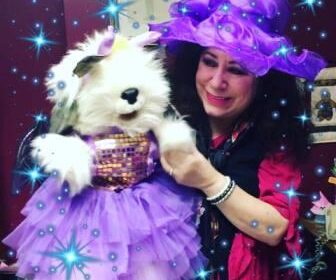 Very sorry we must cancel today's program on Nov. 22 due to illness. Stay well & happy Thanksgiving! See you in December!
**********************************************************************
Mother Goose on the Loose is a fun interactive program of stories, music, and rhymes designed for babies and toddlers, and takes place in person at the library on the second and fourth Tuesday of each month at 10:30 am. MGOL has moved to the Community Room and will be followed by a playgroup.
We alternate with Mr. Rob's fabulous live music for kids, so it is always Toddler Tuesday at the library!
MGOL includes songs, rhymes, finger plays, movement, puppets, and short books. See www.mgol.net for background information about the program, and the educational principles behind its design.
If you'd like to preview the Mother Goose or Cool Tunes with Mr. Rob videos on other days or times, see the full videos list at www.facebook.com/hagamanlibrary for previous livestreamed sessions.