EBook and eAudio Collections!
Access The National Emergency Library! (No Library Card Required)
The National Emergency Library
is a digital collection of 1.4 million eBooks. Until June 30th or the end of the National emergency in the U.S. (whichever is later) anyone anywhere in the world can check books out of this library for free! Click
here
 to go to the National Emergency Library main page. In the upper right side corner of the page, click on "Sign in." Click on the link that says "Sign up for Free!" Follow the prompts to set up a free account and then login!
Once logged in, be sure to have your internet browser save your User ID and password and bookmark the link to the National Emergency Library page. This will allow you to easily get back to the library at your leisure.
When searching, use the menu on the left side of the screen to narrow your search by language and subject to get the most out of your search results. Happy browsing!
Browse, borrow, and enjoy titles from the Bibliomation, Inc. digital collection: Overdrive!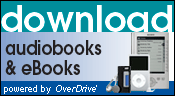 SIMPLYE: AN APP THAT BRINGS YOU A WIDE SELECTION OF EBOOKS AND EAUDIOS THROUGH THE CONNECTICUT STATE LIBRARY!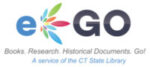 WHAT IS SIMPLYE: SimplyE is an e-reader/e-Audio app that makes it easier to browse, borrow and read library e-books, and eAudios. SimplyE is free and easy to access with your Hagaman Memorial Library card.
Simply download the SimplyE app to your iOS, Android or Kindle device to instantly access thousands of free e-books and e-Audios. NOTE: All you need to borrow materials from Hagaman Memorial Library's SimplyE App is your Hagaman Memorial Library card. No PIN number required.
DIRECTIONS
Click on one of the links below to learn how to download the SimplyE App:
For more information on what devices are compatible with the SimplyE App, click here. 
If you have questions on how to use SimplyE, please contact Cynthia at cgwiazda@hagamanlibrary.org.